Elementary Education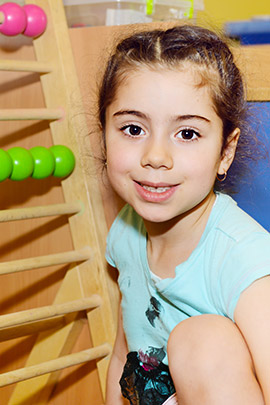 NTEC offers an alternative certification program for elementary teachers. The program, offered by National Louis University, allows you to pursue an elementary education degree and earn your Illinois teaching license.
Because of the current shortage of bilingual teachers in Illinois, all students in this alternative certification program will also earn Bilingual or ESL Endorsement.
Pursue your elementary education degree with NTEC and prepare to become an elementary teacher! Contact us to learn more.
How Does it Work?
During the first academic term of the program, candidates take coursework in classroom management, lesson planning and elementary education methods. After completing that coursework and passing their certification exams, candidates are eligible to work as full-time paid teachers. During their first full year of teaching candidates take additional courses and earn their elementary teaching license at the end of the year. After earning their license, candidates complete either a bilingual or ESL Endorsement and their master's degree from National Louis University by taking 4-6 additional graduate courses. 
Click here for a more complete description of the Alternative Certification Program.
Candidates who do not get a teaching job after their first semester of coursework in the alternative certification program may transfer their credits into the traditional master's with certification program at National Louis University. In that program candidates complete their course credit and an unpaid student teaching assignment before earning their teaching license and a masters degree.
Qualifications
Qualifications for Admission
An undergraduate degree from a regionally accredited college or university or the verified overseas equivalent of the same
Minimum GPA of 3.0 (Candidates with a GPA between a 2.5 and 3.0 may be considered for admission with the contingency of a review after taking 4 courses in the program)
Passing score on the Test of Academic Proficiency OR a score of 22 or better on the ACT taken within the writing component with the last ten (10) years OR a passing score on the Basic Skills Test within the past 10 years
Qualifications to begin Teaching
Successful completion of all coursework in the first term of the alternative certification program
Passing scores on Illinois Certification Testing System Test #110 – The Elementary Content Exam 
Bilingual teachers must also pass the Target Language Proficiency (TLP) Exam. Please consult an NTEC admissions representative before registering for the TLP as the test numbers are confusing.
A job offer as an elementary or elementary bilingual teacher in the 6 county Chicago area.  
Qualifications to earn Licensure
Successful completion of all coursework in the alternative certification program
Passing scores on Illinois Certification Testing System Test #102 – Assessment of Professional Teaching Exam 
Qualifications to earn a Master's Degree 
Successful completion of all coursework in the alternative certification program
Successful completion of 4-6 additional graduate courses approved by your National Louis Academic Advisor